My therapy practice
Dr. Carrie Jacobs
Psychologist | Sexologist | Life Coach | Transgender Care Provider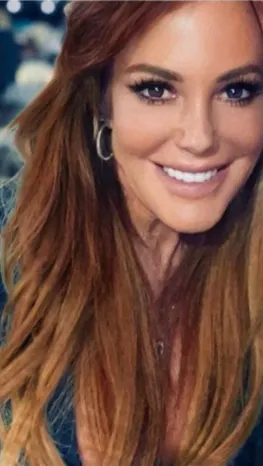 My name is Dr. Carrie. I wanted to let you know a little about me. I received my doctorate from Ryokan college after achieving my master's in clinical psychology from Antioch University. I graduated from California State University Northridge with my bachelor's degree in Psychology. My love of learning and how the mind works has always fascinated and encouraged me to learn more in an effort to appreciate and understand the mind further in hopes to one day assist others to alleviate pain and struggles. I've worked in the school systems, within the state and government, including the court system, DCFS, and well as private sector law and of course private practice. I've enjoyed all of this throughout my career.
After having children, I started limiting agency work and private practice. As the internet continued to evolve, I started practicing online therapy to be able to manage my family and my career. My experience with face-to-face clients has enabled me the ability to offer effective online care. Although I find face to face therapy my original passion in the field, I came to find a new interest and desire to learn more and strive in internet therapy. I quickly learned that many people like the anonymity of online therapy as life and the world are changing. I've educated myself to be as effective as I can be in the world of online therapy. Life isn't what it used to be, it's just not. The reality is people do things differently today. We may not like it, but we have to adapt and figure out the best way of doing what we do, which is what I've been accomplishing.
With that being said, my focus and additional new found passion has centered most recently on sex therapy and transgender care. I still do the work I've always done which I love but I'm educating myself further to be best provider I can be. The LGBTQ and sex therapy field is the new area I have added today. It came to be on a referral basis within the gay community and continued there. Currently, my individual and couple clients are equally dispersed between all areas of sexuality and gender.
With online therapy, I have initial contact, the client and myself work together to optimize a plan. We see if this is something that would work based on his or her/their needs and ideas or hopes of outcome and my way of working and methodology. We see if it may be a fit and go from there.
I offer specific types of therapy.
I started on the online spectrum with having clients purchase anywhere from one to nine questions. Once payment is received, I will respond within 24 hours. I do this for all question purchases. This is all through written word, back and forth for those who chose complete anonymity.
With face to face via secure live video. I charge a flat fee of $250 per session of therapy via live video. You and I would create a schedule to work for us both depending on needs. For those who are local, I see people in my office located in the San Fernando Valley in Southern California. My typical fee is $250/hr. and I also work on a sliding scale depending upon client/s needs and budget.
I do extensive work with trauma, this I do exclusively, face to face. I also do face to face life coaching in which people seem to have specific needs and goals and time slots in mind and that are less traditional as typical therapy. Due to that, fee is determined upon correspondence and need. Contact me at 818-419-4582 or [email protected] and we can discuss needs and evaluate an appropriate plan.